Floyd Mayweather failed to knock out blogger Logan Paul
On the night of June 6 to 7, a big boxing show was held at the Hard Rock Stadium in Miami (Florida).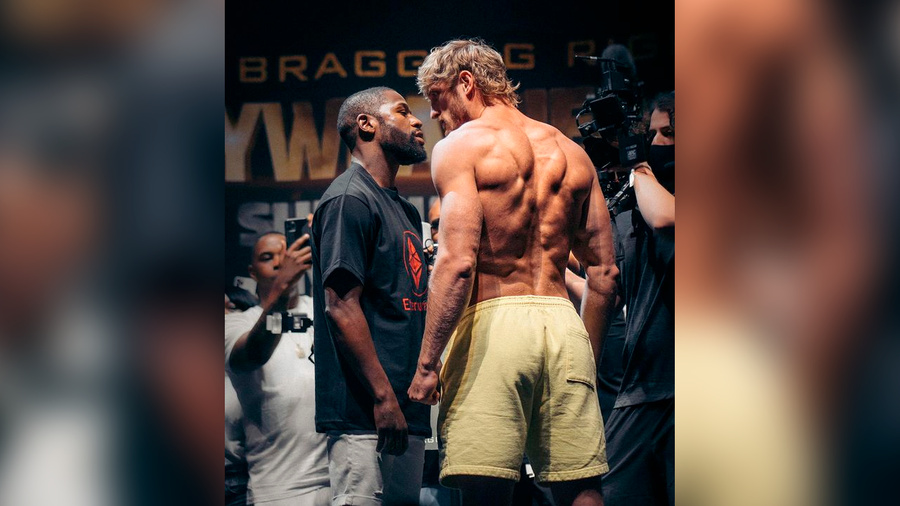 The main fight of the evening was an 8-round exhibition match between former world champion in five weight categories Floyd Mayweather (50-0, 27 KO) and popular video blogger Logan Paul (0-1).
The 44-year-old Mayweather last entered the ring in December 2018, when he knocked out Japanese Tenshin Nasukawa in the first round in an exhibition fight.
Logan Paul had only one fight under the rules of pro boxing: in November 2019, he lost by split decision to rapper KSI.
Floyd was lighter than his opponent by as much as 15 kg and a head shorter. The fight was not counted in the official record. "Although this is an exhibition fight, people want to see blood," Mayweather said before the duel.
The fight was held according to the standard rules of boxing, in the format of 8 rounds of 3 minutes. The boxers donned 10-ounce gloves. The broadcast sold for $55 in the US. There were no three judges who usually gave points. Only the judge in the ring and the main rule: survive to the end. If the fight lasts for 8 rounds, a draw is fixed.
Floyd Mayweather – Logan Paul. How the blogger resisted the legend. Battle Video
Logan Paul turned out to be neither a gift nor a random person in boxing. Having a large advantage in anthropometry, the blogger kept a good distance and even sometimes attacked.
Floyd did not turn on in the first rounds and sat out in defense. By the 4th round, Logan Paul was noticeably hooked functionally, began to clinch and miss punches. But he did well against the world's top boxer.
However, Mayweather was in no hurry to launch powerful attacks, working half-heartedly, with single blows. Either he couldn't, or he didn't want to.
Logan Paul managed to complete all 8 rounds. The notes were not counted. Friendship won.